We'll get you on the road to full water damage restoration and get your home back to normal.
If you have experienced water damage at your Hickory, North Carolina home, the only thing that you know is that you want your life to get back to normal as quickly as possible. At AdvantaClean of Lake Norman, Hickory and Gastonia, we handle the initial phases of your water damage restoration project in a prompt and effective manner.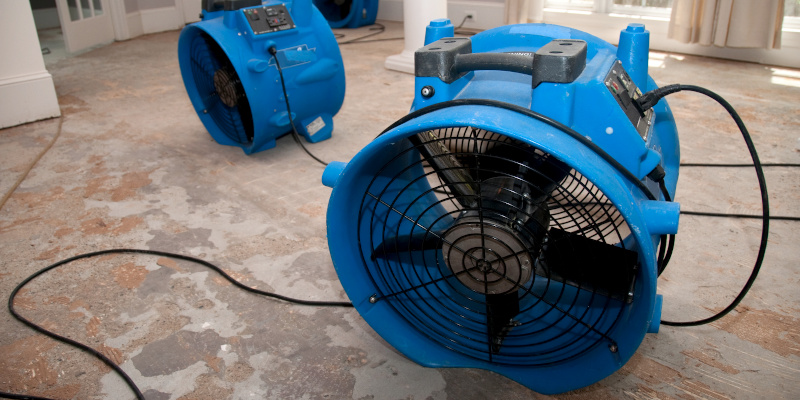 The first phase of water damage restoration is stopping the water source and removing the water that is present in your home. From there, we move to assessing which building materials and belongings can be salvaged and which need to be removed and disposed of. Once that has been handled, we take care of what needs to be discarded, and then we use specialized commercial-grade equipment to dry out your home with a focus on minimizing the chance for mold to get started. Once all debris has been removed and your home is dry, you will be ready to finish the restoration process. We can help refer you to a reputable damage restoration company if needed.
In addition to standard water damage issues such as what might result from a faulty appliance, broken pipe, or overflowing sink or bathtub, we also handle water in crawlspace areas, including drying the area out and performing crawlspace encapsulation for moisture control.
If you would like to know more about water damage restoration and our part in this process, don't hesitate to reach out to us. We also handle flood damage, mold removal, industrial equipment cleaning, and air duct and dryer vent cleaning.
FAQs About Water Damage Restoration
Experiencing flood or water damage isn't a pleasant situation, but it can feel even more overwhelming if you are left with unanswered questions about water damage restoration. At AdvantaClean of Lake Norman, Hickory and Gastonia, we are dedicated to getting your family back to normal, and that means answering all your questions throughout the water damage restoration process. Here are a few common questions that you might have in mind:
How soon should I call you when I realize I have water damage?
We offer 24-hour emergency response in Hickory, North Carolina for water damage situations, but you should do a few things before calling us. First, if the problem is a burst pipe or other plumbing leak, turn off the water using the main cut-off valve. Second, shut off the power to your home if the water could come in contact with electricity. Do not go into the house to do either of these if you suspect electrocution risk. Call your power company instead to have them turn off the power.
Why don't you do the rebuilding phase of water damage restoration?
There are contractors and home renovation companies that are highly skilled and licensed for that type of work. We stick to what we do best, so you can be confident your home is cleared of the water safely and effectively.
My home smells horrible! Can you resolve that during water damage restoration?
It is not uncommon to notice odd smells when clean or contaminated water soaks furniture and building materials. We are very mindful that indoor air quality is essential, especially after a water damage situation. Many odors naturally leave when the destroyed materials are gone, and we'll use sanitizing services to resolve any lingering odors.
---
At AdvantaClean of Lake Norman, Hickory and Gastonia, we offer water damage restoration services in Alexis, Belmont, Bessemer City, Catawba, Cherryville, Claremont, Connelly Springs, Conover, Cramerton, Crouse, Dallas, Denver, Drexel, Gastonia, Glen Alpine, Granite Falls, Hickory, High Shoals, Hildebran, Hudson, Icard, Iron Station, Lincolnton, Lowell, Maiden, McAdenville, Morganton, Mount Holly, Newton, Rhodhiss, Rutherford College, Sherrills Ford, Stanley, Terrell, Valdese, Vale, Westport, and Waco, North Carolina.