We are equipped to handle the added contamination involved with flood damage situations.
Flood damage is a specific type of water damage defined by the level of contamination involved in the water. While a standard homeowner's insurance policy covers water damage, such as from a broken water line or malfunctioning appliance, you'll need to have flood damage coverage for storm water intrusion or any other water damage situation where the water has come in contact with the ground before coming into your Hickory, North Carolina home.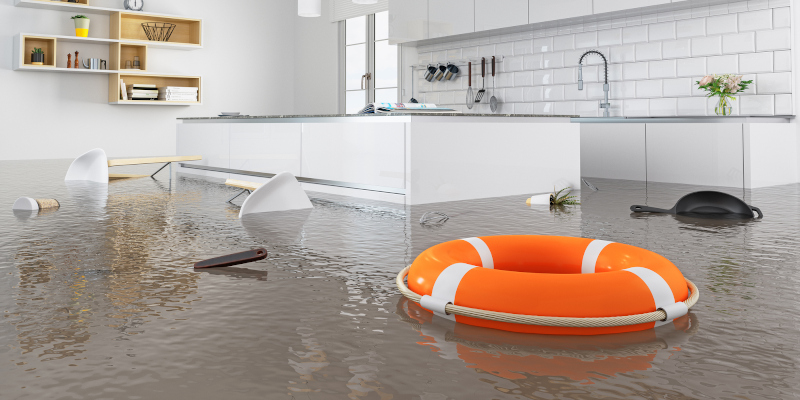 At AdvantaClean of Lake Norman, Hickory and Gastonia, we are equipped to handle both water damage and flood damage. Rest assured that we are experienced with dealing with even the most heavily contaminated water and will walk you through the process of water removal, drying out your home, salvaging what can be saved, and removing the things that cannot.
You should also know that we offer 24/7 emergency response for flood damage situations. As long as the roads are clear and travel can be done safely, we'll get to your home promptly to begin the process of water removal, so that damage can be minimized and there is less chance of mold growth. Since mold needs only 24 to 48 hours to begin growing, it is possible we'll miss that window in situations where you didn't know about the flood damage because you were out of town or the area was unsafe to enter after severe weather. Should that occur, as a mold contractor, we'll also handle that part of your clean-up needs as well.
If you have experienced flood damage or have questions about our company and our services, don't hesitate to reach out to us.
FAQs About Recovering Your Home After Flood Damage
A flood from a sudden storm, broken water line, or malfunctioning appliance can cause significant water damage in your home. We've answered a few questions about our flood damage services below, so you feel informed if your home ever floods.
Will my insurance cover flood damage?
Most standard homeowner's insurance policies cover water damage, but not flood damage. You will need to have a specific flood damage policy if you want to use insurance to cover the cost of repairing your home from a flood.
What should I do after a flood?
Call us right away! Do not try to wade through the water or start getting rid of the water. Leave the area and have us come and help you.
What does the flood damage mitigation process look like?
We start by assessing the area and figuring out what steps to take next. Usually, we remove the water as quickly as we can and start drying out the affected area. We then salvage what materials and belongings we can, and with your guidance, get rid of anything that cannot be saved.
Can you help with mold cleanup?
Yes! It doesn't take much for mold to grow after a flood. If mold takes hold anywhere in your home, we can help with the mold cleanup and mitigation processes.
How do I contact you for help?
All you have to do is give us a call! We'll respond quickly to your request for help and work diligently to restore your home after a flood happens.
---
At AdvantaClean of Lake Norman, Hickory and Gastonia, we offer flood damage cleanup services in Alexis, Belmont, Bessemer City, Catawba, Cherryville, Claremont, Connelly Springs, Conover, Cramerton, Crouse, Dallas, Denver, Drexel, Gastonia, Glen Alpine, Granite Falls, Hickory, High Shoals, Hildebran, Hudson, Icard, Iron Station, Lincolnton, Lowell, Maiden, McAdenville, Morganton, Mount Holly, Newton, Rhodhiss, Rutherford College, Sherrills Ford, Stanley, Terrell, Valdese, Vale, Westport, and Waco, North Carolina.