Call us at AdvantaClean of Lake Norman, Hickory and Gastonia at the first sign of water damage.
Water damage. Few words can cause as much anxiety to homeowners. Whether it comes from a forgotten hose, a plumbing leak, or a severe storm, a leak or flood in your home can lead to a host of problems very quickly. These problems include things like ruined carpets or flooring, damaged building materials, walls and floorboards, and the loss of furniture or personal belongings. If not addressed quickly, it can also lead to mold issues.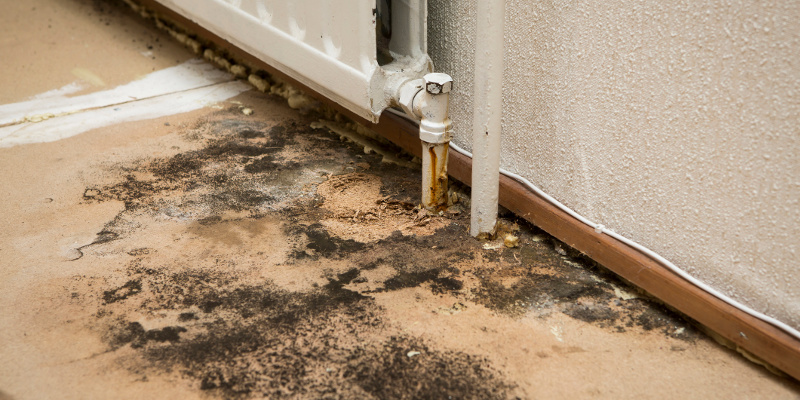 At AdvantaClean of Lake Norman, Hickory and Gastonia, we are prepared to provide the help you need for water damage in your Hickory, North Carolina home. It is best to call us at the first indication of excess water, in order to minimize the damage and expense. At AdvantaClean of Lake Norman, Hickory and Gastonia, we understand problems don't happen when it's convenient, so if your problem occurs outside of our normal business hours, we offer 24/7 emergency service for water damage situations. We will come quickly and do a thorough inspection of your home and provide you with a detailed report. If needed, we will also quickly ascertain the source of the leaking water and make sure it is stopped before it can cause any more problems. We will then use our specialized equipment to dry the area out and remove any materials that cannot be salvaged. We can also help you to find high-quality, reliable restoration service.
At every stage of this process, we're here to answer your water damage question.
Our team at AdvantaClean of Lake Norman, Hickory and Gastonia is made up of highly trained technicians who pride themselves on a job well done. Each of our technicians are licensed, bonded and insured. We continuously strive to improve our skills and further our certifications, so whether you need water removal or mold detection and removal, AdvantaClean of Lake Norman, Hickory and Gastonia is the team you can trust to perform high-quality work. Call us today.
FAQs About Water Damage
At AdvantaClean of Lake Norman, Hickory and Gastonia, we have been asked hundreds of questions over the years about water damage. We welcome your questions because we believe an informed customer is the best kind. We want to serve our Hickory, North Carolina customers to the best of our abilities, but that means we have to understand your objectives and handle your questions promptly. Here are a few of the common questions we have been asked about water damage:
Can you handle all types of water damage situations?
We handle water removal related to burst and leaking pipes, appliance breakdowns, overflowing bathtubs, failed water heaters, and more. We also handle flood damage situations, such as roof leaks, flash floods, sewage backups, and more. Don't hesitate to reach out regardless of the type of water damage you are experiencing.
Are there ways to avoid water damage?
While some situations are not preventable, many are. A regular inspection of your home's plumbing, proper maintenance on your septic system or sewer lines, improving drainage around your home, and quick attention to shutting off the water coming into your home when a pipe bursts are all ways to prevent or minimize water damage.
Why should I call immediately upon noticing water damage?
The sooner we begin the water removal and drying process, the less chance there is for mold to form. Besides, as building materials sit in water, they continue to soak it up. Prompt attention can mean the difference between high replacement costs and saving your flooring and as much of your drywall as possible.
---
At AdvantaClean of Lake Norman, Hickory and Gastonia, we offer water damage cleanup services in Alexis, Belmont, Bessemer City, Catawba, Cherryville, Claremont, Connelly Springs, Conover, Cramerton, Crouse, Dallas, Denver, Drexel, Gastonia, Glen Alpine, Granite Falls, Hickory, High Shoals, Hildebran, Hudson, Icard, Iron Station, Lincolnton, Lowell, Maiden, McAdenville, Morganton, Mount Holly, Newton, Rhodhiss, Rutherford College, Sherrills Ford, Stanley, Terrell, Valdese, Vale, Westport, and Waco, North Carolina. 
Similar Services We Offer: