Let our experts handle your water damage restoration in a timely fashion.
Water is something that everyone needs and that we use for many different purposes. Whether you want a cool glass to drink on a hot day or use water to run your dishwasher and laundry, water is an essential part of our daily lives. If you have water damage from an overflowing tub or burst pipe, you quickly learn how the water we use to our advantage every day can also be to the detriment of our home. Here at AdvantaClean of Lake Norman, Hickory and Gastonia, we want to help ensure that any water damage you might have is taken care of quickly with our timely water damage restoration services.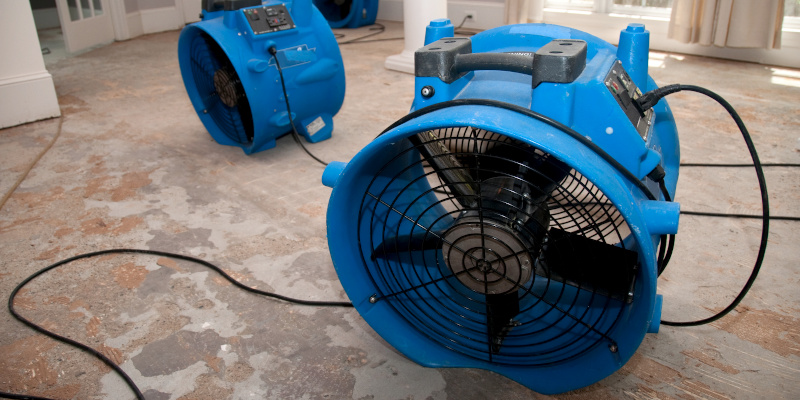 Water and moisture make it easy for mold to grow, especially in absorbent materials like carpeting, upholstery, and even drywall. Mold growth can start to happen in as little as 24 hours after any type of flood or leak, and therefore timely and thorough water damage restoration is to your benefit. Here at AdvantaClean of Lake Norman, Hickory and Gastonia, we are ready and able to help you as soon as you find signs of water damage.
Our water damage restoration takes care of everything from the moisture and water removal to the removal of water damaged areas. We use commercial-grade equipment to extract water, followed by specialized equipment to dry and dehumidify the space. Our specially trained and skilled team ensures that your Gastonia, North Carolina home will be back to normal soon with our water damage restoration team. For questions about water damage restoration, please give us a call today!
FAQs About Water Damage Restoration
Our team at AdvantaCLean of Lake Norman, Hickory and Gastonia offers expert water damage restoration services to help you keep your home in great condition. We encourage you to read through the following frequently asked questions and answers to get a better idea of how these services work and what to do if you ever find yourself dealing with water damage.
How does water damage restoration work?
The water damage restoration process involves three main steps. First, our team will remove any standing water from your home using vacuum hoses, dehumidifiers, and fans. Then, we'll assess the state of the various materials, furniture pieces, and other items in the affected area, removing anything too waterlogged to be saved and salvaging the rest. Finally, we'll connect you to someone who can help you restore your home to its original condition.
Is water damage restoration different from flood damage restoration?
In this industry, flood damage and water damage refer to different things. Water damage is caused by clean water—for example, the water from a leaky pipe—while flood damage is caused by gray or black water, meaning water that has touched the ground. Dealing with damage caused by sewage backups, broken drainage pipes, or floodwaters is indeed different in some ways, but our team has the right experience to help in both situations.
Should I call my insurance company about water damage restoration?
You absolutely should call your insurance provider about instances of water damage, but not until you've called our experts first. When dealing with water damage, time is of the essence, so make sure to call us first and tell your insurer about the situation once we've gotten to work.
---
At AdvantaClean of Lake Norman, Hickory and Gastonia, we offer water damage restoration services in Alexis, Belmont, Bessemer City, Catawba, Cherryville, Claremont, Connelly Springs, Conover, Cramerton, Crouse, Dallas, Denver, Drexel, Gastonia, Glen Alpine, Granite Falls, Hickory, High Shoals, Hildebran, Hudson, Icard, Iron Station, Lincolnton, Lowell, Maiden, McAdenville, Morganton, Mount Holly, Newton, Rhodhiss, Rutherford College, Sherrills Ford, Stanley, Terrell, Valdese, Vale, Westport, and Waco, North Carolina.