We follow strict safety protocols for water damage resolution to make your home safe again for you and your family.
"The way I see it, if you want the rainbow, you gotta put up with the rain."
~Dolly Parton
Rain is one of those things that seems to rarely fall in the right proportions. It is either far too little to keep drought at bay or far too much leading to flooding and potentially water damage in your Gastonia, North Carolina home. Of course, water damage can happen without the wrath of Mother Nature because plumbing systems are far from being 100% reliable indefinitely.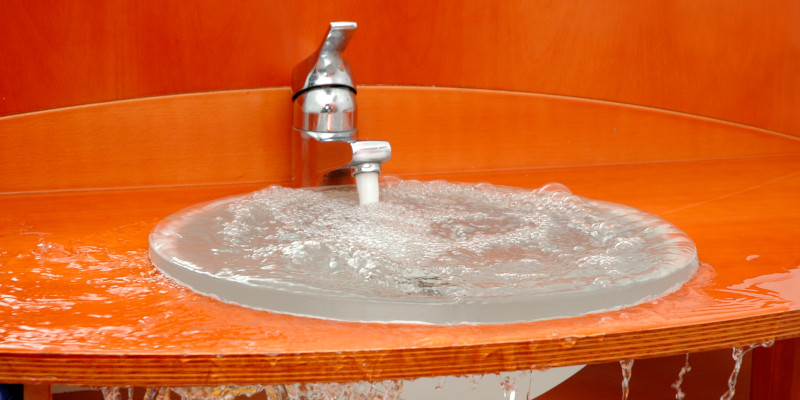 While we can't promise rainbows here at AdvantaClean of Lake Norman, Hickory and Gastonia, we can provide you with the best solutions for cleaning up the water, removing the damaged materials, and thoroughly drying your home after you sustain water damage. We are confident that when we've completed our work that you'll be just as happy as when you see a rainbow in the sky and imagine the pot of gold at the end of it.
AdvantaClean of Lake Norman, Hickory and Gastonia are remediation and restoration experts.
We are equipped to handle both water damage and flood damage. These two differ based on the type of water involved. Whether you have a clean water situation (water damage) or a gray water or black water situation (flood damage), we'll follow strict safety protocols to make your home safe again for you and your family.
The important thing is to contact us immediately when you suffer water damage so we can mitigate the damage. Letting it go for even a day can leave you with mold and have the materials soak up even more water, making it unlikely to salvage many items. You can be confident that we'll address all your questions and put you at ease in what can be a stressful situation. Call today to learn more.
FAQs About Water Damage
Our team at AdvantaClean of Lake Norman, Hickory and Gastonia has extensive experience in dealing with water damage, and you can count on us to help you clean up any water damage you've experienced. Below, we go over a few of our most frequently asked questions about water damage so you have a better idea of what to expect if you ever have to deal with it yourself.
What should I do if my home has water damage?
If your home has been affected by water damage, the first thing you'll need to do is call our team. The sooner our experts can begin working on the damaged area, the better our results will be—conversely, the longer you wait, the worse the damage is likely to get. Once our experts are on the job, you can call your insurance provider to file a claim.
Is there a difference between water damage and flood damage?
Yes, there is. The term "water damage" specifically refers to damage caused by clean water, such as the water leaking from a broken faucet or the water from a burst pipe inside your home. Flood damage, on the other hand, is caused by gray or black water—in other words, water that has touched soil or sewage. The water in flood damage doesn't have to come from a literal flood, but can also come from sewage backups or broken drainage pipes. The other main thing to know here is that insurance company typically handles these two types of damage differently, so be prepared for that.
---
At AdvantaClean of Lake Norman, Hickory and Gastonia, we offer water damage cleanup services in Alexis, Belmont, Bessemer City, Catawba, Cherryville, Claremont, Connelly Springs, Conover, Cramerton, Crouse, Dallas, Denver, Drexel, Gastonia, Glen Alpine, Granite Falls, Hickory, High Shoals, Hildebran, Hudson, Icard, Iron Station, Lincolnton, Lowell, Maiden, McAdenville, Morganton, Mount Holly, Newton, Rhodhiss, Rutherford College, Sherrills Ford, Stanley, Terrell, Valdese, Vale, and Waco, North Carolina.
Similar Services We Offer: