Our mold remediation process restores areas affected by mold growth.
When you find mold in your home, there's always a sense of dread and maybe even some fear. Some types of mold can have some serious and negative repercussions on your health! Here at AdvantaClean of Lake Norman, Hickory and Gastonia, we want to help you feel at ease where you live, even if you have found mold in your house with our mold remediation process. What is mold remediation? Let's take a closer look.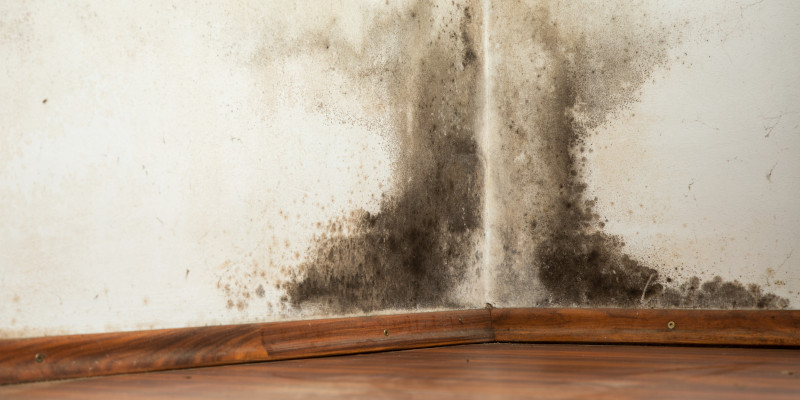 Mold growing in your house is usually there for a reason, and we want to help find and resolve the issues that you are having with mold in your home with mold remediation. Because mold typically needs warmth and moisture, you will often find mold growing in places like crawlspaces, attics, basements, under sinks and anywhere that there might be a leak.
Our first course of action in mold remediation is to find the source of the moisture for the mold and correct it. We will then remove all the water-damaged materials, including things like drywall, carpeting, insulation or other materials that may have become water-logged. After we have done this, the next step in remediation is to take care of the mold and clean the air. With specialized filters and air circulation, we are able to circulate the air and capture mold spores that might be airborne. After this step is complete, we find the appropriate professionals and work with them during the rebuilding process of remediation.
If you have found mold in your Denver, North Carolina home, let us help you with the mold remediation process here at AdvantaClean of Lake Norman, Hickory and Gastonia.
---
At AdvantaClean of Lake Norman, Hickory and Gastonia, we offer mold remediation services in Alexis, Belmont, Bessemer City, Catawba, Cherryville, Claremont, Connelly Springs, Conover, Cramerton, Crouse, Dallas, Denver, Drexel, Gastonia, Glen Alpine, Granite Falls, Hickory, High Shoals, Hildebran, Hudson, Icard, Iron Station, Lincolnton, Lowell, Maiden, McAdenville, Morganton, Mount Holly, Newton, Rhodhiss, Rutherford College, Sherrills Ford, Stanley, Terrell, Valdese, Vale, Westport, and Waco, North Carolina.