Our mold contractor knows how to safely tackle your mold problem.
When you find or suspect mold in your home, it can be a frightening prospect! Mold can not only be a frightening sight, but can cause structural and health problems. If you have a mold problem, one of the first things you need to do is work with our mold contractor here at AdvantaClean of Lake Norman, Hickory and Gastonia. Because we have years of experience working with a variety of different mold issues, our skills, training, and proper equipment allow us to safely tackle almost any mold problem that you encounter on your Sherrills Ford, North Carolina area property.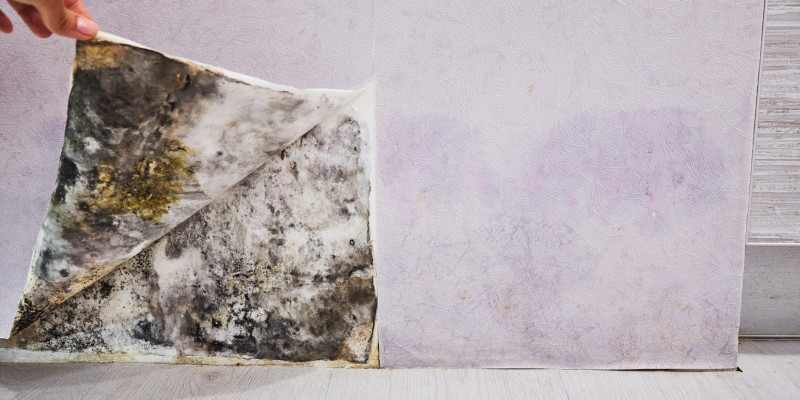 Working with our mold contractor can be a wonderful experience, especially if you are worried or feeling anxious about your mold problem. Our experience allows us to go through your home, and not only find the mold causing the issues but also determine the source of the mold. Most often, the source is going to be a moisture problem of some sort, which we will help you to resolve so that the mold will not readily return once we have eradicated it. Whether it is a leaking pipe or a damp and warm crawlspace that could benefit from encapsulation, we are able to address the issue in order to get you back to breathing easy.
One of the best reasons for working with our professionals and mold contractor is that we are professionals who utilize our training and tools to provide the best solutions for our valued customers. We have specialized training and equipment that keeps us from spreading mold spores throughout your home. Additionally, our equipment is commercial-grade, ensuring that it will work properly and more efficiently. For more information about working with our mold contractor and mold abatement team, please contact us today.
---
At AdvantaClean of Lake Norman, Hickory and Gastonia, our mold contractors proudly serve those in Alexis, Belmont, Bessemer City, Catawba, Cherryville, Claremont, Connelly Springs, Conover, Cramerton, Crouse, Dallas, Denver, Drexel, Gastonia, Glen Alpine, Granite Falls, Hickory, High Shoals, Hildebran, Hudson, Icard, Iron Station, Lincolnton, Lowell, Maiden, McAdenville, Morganton, Mount Holly, Newton, Rhodhiss, Rutherford College, Sherrills Ford, Stanley, Terrell, Valdese, Vale, Westport, and Waco, North Carolina.