Don't guess if you have mold – let our mold inspection tell you for sure.
Sometimes it is obvious that your Hickory, North Carolina home has a mold issue because mold is growing right where you can see it. However, that is not always the case as mold really prefers dark, damp conditions and that is what can be happening if you have a plumbing leak inside of a wall or another unseen area. At AdvantaClean of Lake Norman, Hickory and Gastonia, we recommend a mold inspection in certain situations, whether you have a visual confirmation of mold or not.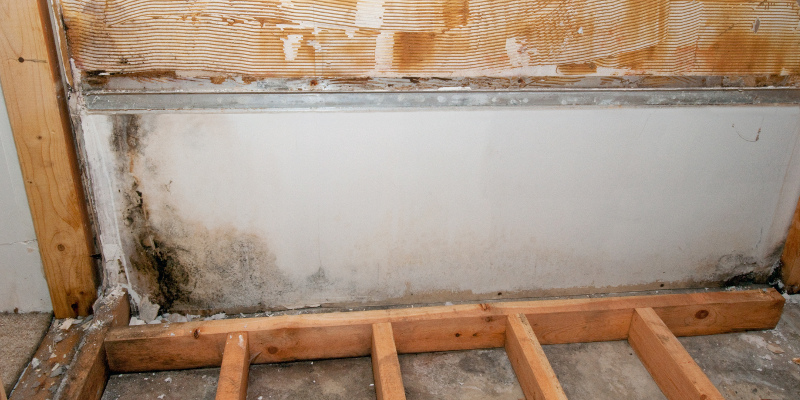 If someone in your household is adversely affected by diminished indoor air quality due to allergies, asthma, or other respiratory concerns, a mold inspection should be done even if you don't think you have hidden mold. This is because of the health concern, of course, but also because, once mold spores are evident, they frequently continue to spread to other places within your home.
Another reason for a mold inspection is if your family has been experiencing more respiratory symptoms than usual, and you are wondering if mold could be to blame. We can conduct a thorough mold inspection and follow up with mold removal if we find mold in your house. Our mold remediation services are among the best in the area, so you can be confident that you will once again have a healthy home with improved indoor air quality. Call on us today if you would like to discuss a mold inspection to determine if you have mold in your attic, mold in your crawlspace, or elsewhere in your home.
Mold Inspection FAQ's for New Homeowners.
When you are a new homeowner, you are likely thinking about all the fun things you can do with your home and how you will personalize your space! However, the dark side of homeownership is that things can go wrong, and you will be responsible for having those things repaired. If you are a new homeowner, the thought of mold in your home can be terrifying. Here at AdvantaClean of Lake Norman, Hickory and Gastonia, we want to ensure that you know what you are getting into before you buy with a mold inspection. We get many questions about mold inspections, so here are a few FAQ's that we hope will help.
When do I need a mold inspection?
Preferably before you buy a new home. Finding out a home has mold doesn't necessarily need to be a deal-breaker, but it can help you in terms of negotiating and deciding on whether or not to proceed. You can also look into mold inspections if you are having health issues, if your home recently sustained water damage or if your home smells earthy and musty.
What happens during a mold inspection?
During a mold inspection, professionals like ours will use specialized tools that test materials for moisture. They will also meticulously comb through the property to find visual identifiers of mold. They will then give you a thorough report of their findings.
Will my insurance pay for a mold inspection?
Not likely, although some might if you already own the home. However, mold inspections are relatively inexpensive compared to other types of home inspections.
Should I be worried if the inspector finds mold?
Not necessarily. Let the inspector inform you of the severity of your mold issue before you worry- you might find that it's not as bad as you think!
If you are worried about mold, please let one of our professionals help you with a mold inspection today!
---
At AdvantaClean of Lake Norman, Hickory and Gastonia, we offer mold inspection services in Alexis, Belmont, Bessemer City, Catawba, Cherryville, Claremont, Connelly Springs, Conover, Cramerton, Crouse, Dallas, Denver, Drexel, Gastonia, Glen Alpine, Granite Falls, Hickory, High Shoals, Hildebran, Hudson, Icard, Iron Station, Lincolnton, Lowell, Maiden, McAdenville, Morganton, Mount Holly, Newton, Rhodhiss, Rutherford College, Sherrills Ford, Stanley, Terrell, Valdese, Vale, Westport, and Waco, North Carolina.