Our mold remediation experts are here to address any mold problem you may be having.
Mold is a very common household problem, as mold does not need much encouragement to grow, and once it has started, it is hard to control. There are wide variety of mold species, some of which can cause serious health problems, but all of which pose a threat to your home.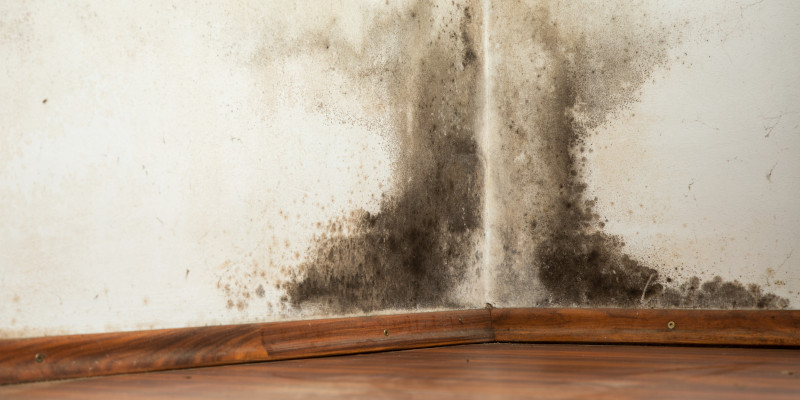 If you suspect you have a mold problem for any reason—for example, if your home takes on a musty odor or you start to experience respiratory issues—we at AdvantaClean of Lake Norman, Hickory and Gastonia encourage you to give us a call. Our team has extensive experience in mold remediation, and you can count on us to eliminate your mold problem.
When you call our team for mold remediation, we will first inspect your home to determine where the mold is and how much is present and identify the root problem that led to the infestation in the first place. We'll then take steps to address the underlying issue in order to prevent mold from coming back in the future.
Once that is done, we will seal off the affected areas and remove any water-damaged materials, such as carpet and drywall. Then, we will use specialized cleaning agents to thoroughly scrub the area and remove mold from your surfaces. Finally, we'll use filters and air circulation equipment to capture airborne mold spores as well. Once our part of the work is done, we'll help you find appropriate professionals to restore the damaged portions of your property.
Our team is proud to serve the community in Granite Falls, North Carolina, and we want to help you deal with any mold problems you may be experiencing. If you suspect there is mold in your home or business, we encourage you to give us a call to get our mold remediation experts on the job.
---
At AdvantaClean of Lake Norman, Hickory and Gastonia, we offer mold remediation services in Alexis, Belmont, Bessemer City, Catawba, Cherryville, Claremont, Connelly Springs, Conover, Cramerton, Crouse, Dallas, Denver, Drexel, Gastonia, Glen Alpine, Granite Falls, Hickory, High Shoals, Hildebran, Hudson, Icard, Iron Station, Lincolnton, Lowell, Maiden, McAdenville, Morganton, Mount Holly, Newton, Rhodhiss, Rutherford College, Sherrills Ford, Stanley, Terrell, Valdese, Vale, Westport, and Waco, North Carolina.