We're the certified mold inspectors you can rely on.
Mold can plague all kinds of properties, whether they are residential, commercial, small, large, old, or new. Luckily, our professionals at AdvantaClean of Lake Norman, Hickory and Gastonia know how to detect it. We are certified mold inspectors with several years of experience and ongoing training, so you can rest assured that we will examine your property carefully when you turn to us for a mold inspection.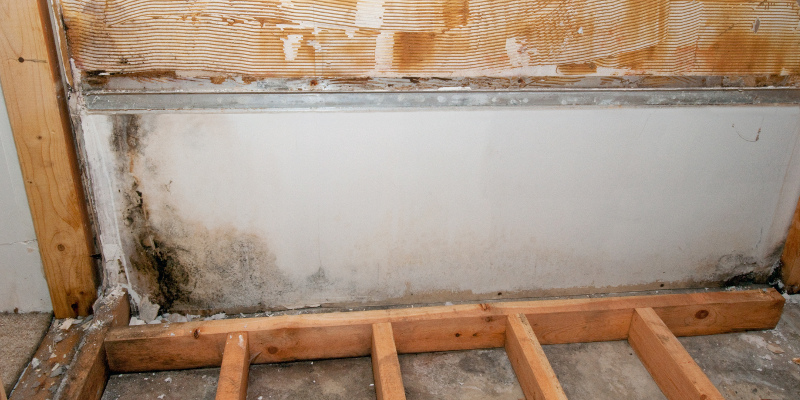 There are a lot of reasons why you might want to schedule a mold inspection. Perhaps you need one as part of a real estate deal or someone in your home or building is experiencing respiratory issues. Whatever the reason, we will make sure to restore your peace of mind by determining the presence, absence, or severity of mold in your home or business.
If you have found visible mold in your home or business, you probably don't need to schedule a mold inspection. You can move straight to mold removal. However, there is a chance that you just don't know where to look. Our team knows all the right areas to inspect for visible or hidden mold, such as in basements, crawlspaces, attics, around windows, or on ceilings. We'll check your home or building thoroughly, and we can even use our state-of-the-art equipment to test the air for mold. When we're finished, we'll communicate our findings and recommend the next steps to remove any mold.
We are proud to serve the Granite Falls, North Carolina community. If you think you have mold at your home or business, contact us today for a free mold inspection.
---
At AdvantaClean of Lake Norman, Hickory and Gastonia, we offer mold inspection services in Alexis, Belmont, Bessemer City, Catawba, Cherryville, Claremont, Connelly Springs, Conover, Cramerton, Crouse, Dallas, Denver, Drexel, Gastonia, Glen Alpine, Granite Falls, Hickory, High Shoals, Hildebran, Hudson, Icard, Iron Station, Lincolnton, Lowell, Maiden, McAdenville, Morganton, Mount Holly, Newton, Rhodhiss, Rutherford College, Sherrills Ford, Stanley, Terrell, Valdese, Vale, Westport, and Waco, North Carolina.