It is important to call us for mold removal as soon as you suspect a problem.
At AdvantaClean of Lake Norman, Hickory and Gastonia, we understand the urge to handle mold removal yourself. The instant you notice it, you want it gone because it is unsightly, and you don't want it to gain any ground. The two biggest problems with handling it yourself are that most DIY methods are not effective, and should it be a toxic species of mold, you could put yourself and your family at risk. While toxic mold is the rarer of the many different species of mold, spreading any mold around by using the wrong mold removal process could cause respiratory discomfort for your family and even your pets.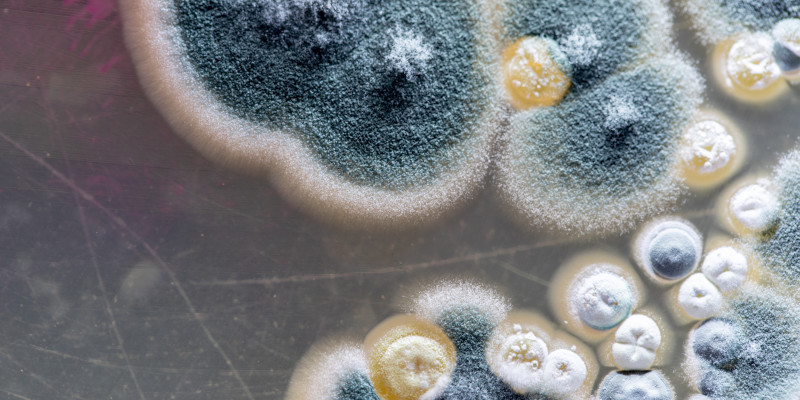 Another concern is that without the help of our professional mold removal technicians, you won't likely have found or resolved the cause for the mold. If you do manage to clear what you see in your Gastonia, North Carolina home, it will usually return and there may be more of it than what you see. Our team provides you with the best chance that you won't experience a repopulation of the mold colony and that any hidden mold is also found and resolved.
At every stage of this process, we're here to answer your water damage question.
It is also important to note that the sooner you call us for mold removal the better. Not only do you not want to keep looking at the mold, but the longer it stays on the material it has colonized, the more damage it can do to it. That means your mold remediation expense goes up as you may have to replace drywall and other materials. Contact us today with any questions you might have about mold removal or any of our services.
Mold Removal FAQ's: What You Need to Know Getting Started
When homeowners hear the word "mold" in regard to their property, many are rightfully concerned. Mold can be hard to get rid of and can be dangerous to your health in some instances. Here at AdvantaClean of Lake Norman, Hickory and Gastonia, we want to help you with your mold removal needs. We understand you might have some questions when you find yourself with a mold problem, so we have put together a few of our most frequently asked questions to help!
Do I really need a professional for mold removal?
Yes! Mold is easy to kill with the correct chemicals, but hard to control. The cause of the mold must also be determined to prevent future mold growth. A mold removal team can ensure that you do not inadvertently spread mold spores throughout your home rather than killing the mold for good.
How can I find out if mold has spread to other areas of my home?
You will need a mold abatement professional to tell you if your mold has spread. We have the tools and experience necessary to determine how and where your mold is spreading.
Should I get a mold test kit from the hardware store?
Mold testing is not generally necessary unless someone in the household has been exhibiting symptoms that could be attributed to mold, such as trouble breathing, sleeping, sinus problems, or coughing. Even then, it is recommended that a professional complete the testing, as they have the skills needed to perform testing safely and accurately interpret the results.
Where am I likely to find mold?
Mold likes areas that are dark, warm and damp. Places like attics, crawlspaces, under sinks or any other area that meets these conditions.
If you suspect you have a mold problem, we can help. Contact us today for more answers about mold removal in your home.
---
At AdvantaClean of Lake Norman, Hickory and Gastonia, we offer mold removal services in Alexis, Belmont, Bessemer City, Catawba, Cherryville, Claremont, Connelly Springs, Conover, Cramerton, Crouse, Dallas, Denver, Drexel, Gastonia, Glen Alpine, Granite Falls, Hickory, High Shoals, Hildebran, Hudson, Icard, Iron Station, Lincolnton, Lowell, Maiden, McAdenville, Morganton, Mount Holly, Newton, Rhodhiss, Rutherford College, Sherrills Ford, Stanley, Terrell, Valdese, Vale, Westport, and Waco, North Carolina.
Similar Services We Offer: