Mold problems? Our experienced technicians can provide mold remediation today and prevent future growth.
Do you have visible mold or a musty smell in your home? Are your family members experiencing health issues related to mold? If you have mold in your home that needs to be removed, we can help. Our technicians can provide effective mold remediation and remove all traces of mold along with the health issues and risk of damage to your home. Here are a few benefits of trusting your mold remediation needs to our experienced technicians.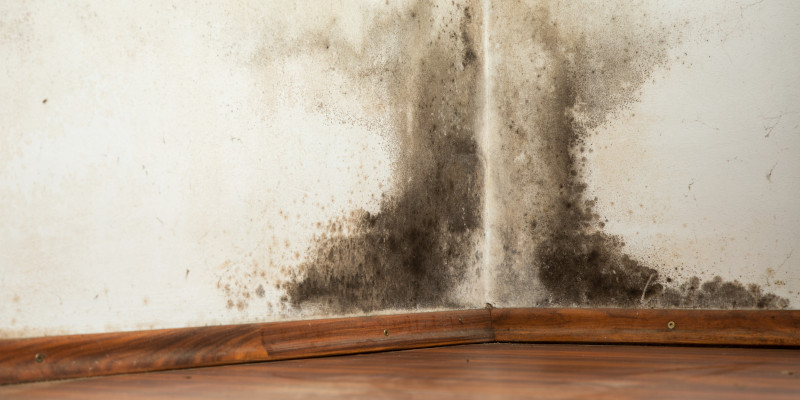 Proper Assessment. Our technicians are trained to find all sources of mold and provide effective treatment. Properly assessing your mold contamination is the first important step in controlling the outbreak.
Effective Treatment. We will ensure that mold spores are not spread throughout your home and provide treatment. Our specialized equipment will completely remove the mold found in your home. We have filters that can capture the smallest particles of mold so we can completely kill all mold in your home without it spreading to any other areas.
Prevent Future Mold Growth. By determining the cause of your mold growth, removing all sources of mold, and providing proper treatment, we will ensure that you will not have mold growth in the future.
Save Time and Money. If you try DIY mold remediation, you will find that regular treatments and chemicals are typically ineffective at preventing mold from returning. By using our mold remediation services, your mold problem will be removed all at once and you won't have to spend any more time or money on it.
When you need mold remediation, trust our experts at AdvantaClean of Lake Norman, Hickory and Gastonia. Our technicians receive regular training and certifications to ensure that we can address any mold issue you may have in your Conover, North Carolina home.
---
At AdvantaClean of Lake Norman, Hickory and Gastonia, we offer mold remediation services in Alexis, Belmont, Bessemer City, Catawba, Cherryville, Claremont, Connelly Springs, Conover, Cramerton, Crouse, Dallas, Denver, Drexel, Gastonia, Glen Alpine, Granite Falls, Hickory, High Shoals, Hildebran, Hudson, Icard, Iron Station, Lincolnton, Lowell, Maiden, McAdenville, Morganton, Mount Holly, Newton, Rhodhiss, Rutherford College, Sherrills Ford, Stanley, Terrell, Valdese, Vale, Westport, and Waco, North Carolina.