Keep your family healthy and your home safe with a mold inspection.
Mold grows best where moisture is present. Unfortunately, hidden places such as your ducts and attic are some of the first places where mold will grow. These warm, dark areas offer the perfect place for mold to hide, allowing it to easily spread by sending spores around your home. These spores land in other areas and create a new growth of mold. Even though you may not be able to easily see mold in your home, it can still do damage and affect your health.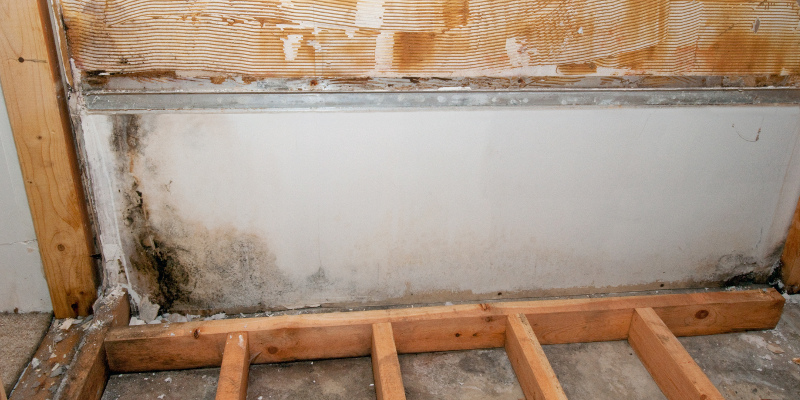 You should consider getting a mold inspection if you notice health issues in you or your family. Some symptoms you may notice are persistent allergies, brain fog, fatigue, and respiratory issues. When we perform a mold inspection, we can provide air sample testing to determine the presence and severity of a mold contamination.
If your home experiences water damage or you have problems with moisture in your attic or crawlspace, we also suggest scheduling a mold inspection. Our inspection will determine if mold is in your home and if mold remediation is necessary. It is important to contact us quickly because mold spreads easily and can cause large amounts of damage to your home.
If you are interested in a mold inspection for your Conover, North Carolina home, give us a call today at AdvantaClean of Lake Norman, Hickory and Gastonia. We can set up an appointment for an inspection and offer valuable solutions to return your home to a healthy and safe state. With our experience and training, we are ready to tackle any mold issues your home is experiencing.
FAQs About Mold Inspections
Our team at AdvantaClean of Lake Norman, Hickory and Gastonia is here to help you protect your home from mold. Below, we have put together some of our most frequently asked questions about our mold inspection services for you to check out—we hope this information helps you make the right decision when it comes to dealing with mold.
How do I know if I need a mold inspection?
One of the most frustrating things about mold is that it can grow in hard-to-reach areas that are out of sight, which makes it harder to detect. However, there are a few signs of mold growth that you can detect before the mold becomes visible—for example, you will likely notice a persistent musty odor. In addition, if you find yourself experiencing frequent respiratory symptoms, it's likely that you have a mold problem and should arrange to have your home inspected as soon as possible.
How does a mold inspection work?
When you call our team for a mold inspection, we will first discuss the matter with you, asking about any signs of mold you have seen and where. Then, we will thoroughly examine your home for evidence of mold or moisture problems that could cause mold growth. We will take careful note of our findings and go over them with you, and we will provide advice on what steps you should take next to address the issues.
What should I do to prepare for my mold inspection?
To ensure that the results of your mold inspection are accurate, you will need to do a few things to prepare. First, turn off your HVAC system and close all doors and windows at least two hours before your inspection time. Second, keep your air purification system turned off for 24 hours prior to the inspection—we can't tell whether you have a mold problem if your purifier keeps removing spores from the air.
---
At AdvantaClean of Lake Norman, Hickory and Gastonia, we offer mold inspection services in Alexis, Belmont, Bessemer City, Catawba, Cherryville, Claremont, Connelly Springs, Conover, Cramerton, Crouse, Dallas, Denver, Drexel, Gastonia, Glen Alpine, Granite Falls, Hickory, High Shoals, Hildebran, Hudson, Icard, Iron Station, Lincolnton, Lowell, Maiden, McAdenville, Morganton, Mount Holly, Newton, Rhodhiss, Rutherford College, Sherrills Ford, Stanley, Terrell, Valdese, Vale, Westport, and Waco, North Carolina.