Let our experts tackle your mold remediation needs.
Mold is something that almost every property owner fears! Not only is it unsightly, but the health affects can be damaging and, in rare cases, even deadly. Here at AdvantaClean of Lake Norman, Hickory and Gastonia, we understand the concern and dread of our customers when they call us about mold problems, but we want to assure you that our mold remediation services can handle most any mold problem out there! If you are in the Belmont, North Carolina area and have discovered or suspect mold, our team of experts is ready to help.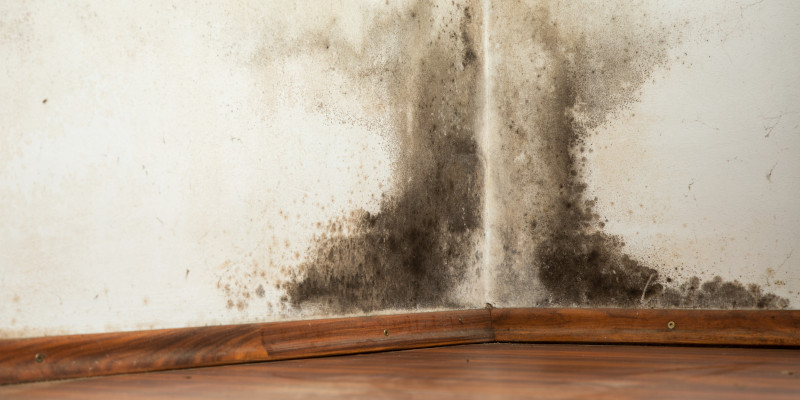 The process of mold remediation is much more than just wiping off the mold with a cleaning cloth and calling it a job well done! Our highly trained and licensed experts need special training for professional mold remediation because it keeps them, and you, safe from mold growth and exposure. Mold spores can shoot off mold growths and be inhaled or tracked throughout the rest of the property. Our team of experts knows how to tackle even the toughest of mold remediation tasks and keep it contained through safe and effective removal tactics.
Mold requires certain circumstances to grow, and during our mold remediation process, we will find the source of the issue allowing mold growth and fix it, ensuring your mold does not return immediately. Often a mix of moisture, humidity, warmth and darkness causes mold, so we will find and repair the source of the problem before moving forward. If you have questions or worries about mold growth and remediation, please give us a call today.
---
At AdvantaClean of Lake Norman, Hickory and Gastonia, we offer mold remediation services in Alexis, Belmont, Bessemer City, Catawba, Cherryville, Claremont, Connelly Springs, Conover, Cramerton, Crouse, Dallas, Denver, Drexel, Gastonia, Glen Alpine, Granite Falls, Hickory, High Shoals, Hildebran, Hudson, Icard, Iron Station, Lincolnton, Lowell, Maiden, McAdenville, Morganton, Mount Holly, Newton, Rhodhiss, Rutherford College, Sherrills Ford, Stanley, Terrell, Valdese, Vale, Westport, and Waco, North Carolina.