We provide a range of indoor air quality services for both residential and commercial clients.
The quality of your indoor air makes a big difference in your overall health and well-being. If you're constantly breathing polluted air, you might experience unpleasant side effects. Some of the most common side effects include congestion, headaches, sore throats, and eye irritation. Prolonged exposure to polluted air has been linked to more serious health conditions, so it's important to take immediate action at the first sign of an indoor air quality issue.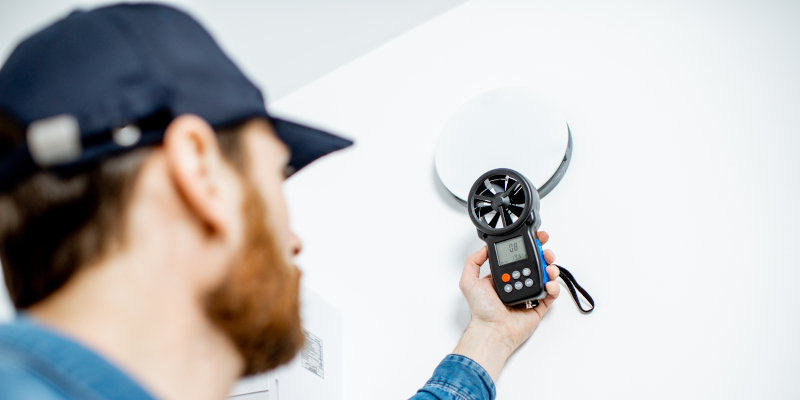 Here in Gastonia, North Carolina, our team at AdvantaClean of Lake Norman, Hickory and Gastonia can provide a range of indoor air quality services for both residential and commercial clients. Our fully trained, bonded, and insured technicians can determine whether the air in your home or business is polluted, as well as provide services that will resolve indoor air quality concerns. One of the most common causes of problems is mold growth within a structure, which can occur after a leak or flood. If you have mold in your space, we can perform full remediation to eliminate the spores safely and effectively.
Regardless of the cause of your indoor air quality concerns, we'll provide solutions to help you breathe easy. By improving the quality of your indoor air, you can enjoy improved overall health with fewer allergy symptoms and other health concerns. When you contact us to discuss options, we'll perform a thorough assessment of your space and determine whether indoor air quality is a concern where you live or work. Reach out today to learn more or request service.
FAQs About Indoor Air Quality
Since the average American is indoors about 90% of the time, maintaining good indoor air quality is vital. You may already understand the importance of good indoor air quality, especially if you or a family member deals with respiratory issues, but you may not be sure how to approach the problem. We can help with that, and we have provided some frequently asked questions and their answers to assist your efforts.
How can air duct cleaning improve indoor air quality?
Air duct cleaning refers to the cleaning of your HVAC system's ductwork. Over time, contaminants like dirt, dust mites, pollen, mold, and even pests can collect in your air ducts. This means particles and bacteria may be blowing throughout your home or business whenever the air conditioner or heater is on. Luckily, removing these contaminants through air duct cleaning can help everyone breathe easier moving forward.
What suggestions can you offer to improve my indoor air quality?
Air duct cleaning is helpful, but it's important to clean the other HVAC components as well to avoid re-contaminating the ducts. These components include coils, drain pans, grills, air filters, heat exchangers, blower motors, and several more.
If mold is affecting your air quality, the most important thing is to identify the moisture problem that is causing mold growth in the first place. When the moisture problem is resolved and the mold is removed, there is a higher chance your indoor air quality will remain healthy.
Do you offer estimates for services relating to indoor air quality?
Yes, we offer estimates for all our services. We make sure to assess each situation carefully to provide the most accurate estimate.
---
At AdvantaClean of Lake Norman, Hickory and Gastonia, we offer indoor air quality services in Alexis, Belmont, Bessemer City, Catawba, Cherryville, Claremont, Connelly Springs, Conover, Cramerton, Crouse, Dallas, Denver, Drexel, Gastonia, Glen Alpine, Granite Falls, Hickory, High Shoals, Hildebran, Hudson, Icard, Iron Station, Lincolnton, Lowell, Maiden, McAdenville, Morganton, Mount Holly, Newton, Rhodhiss, Rutherford College, Sherrills Ford, Stanley, Terrell, Valdese, Vale, Westport, and Waco, North Carolina.