Our sanitizing services can be a part of your cleaning protocols in high alert situations and going forward.
You are not alone if you have an interest in keeping your facility as sanitary as possible and have had established protocols in place for decades. However, given recent developments, you may want to have added confidence by expanding your efforts with those of professional sanitizing services. At AdvantaClean of Lake Norman, Hickory and Gastonia, our sanitizing services can be a part of your proactive approach, not just during the current high alert situation, but going forward.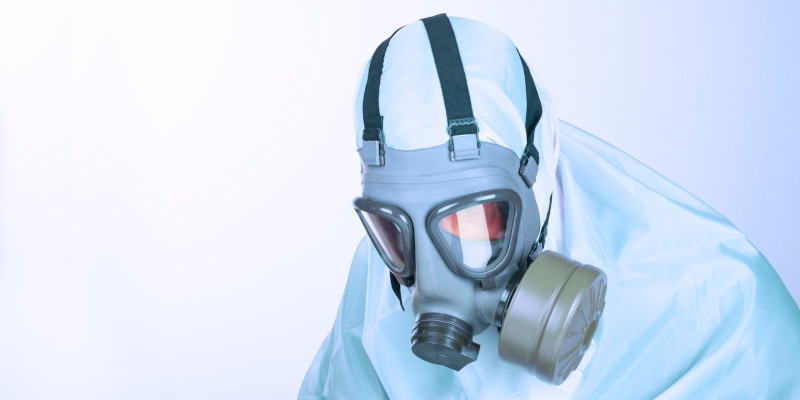 Our sanitizing services involve a preventative protocol and fogging sanitizing services. We recommend our preventative sanitizing services for businesses in Denver, North Carolina that have not experienced a confirmed or suspected case of illness. They include sanitization and mechanical cleaning of all surfaces and common touchpoints, such as computer keyboards, doorknobs, plumbing fixtures, and more. Our team uses microfiber cloths and an EPA-approved disinfectant solution, which are properly disposed of once your sanitizing services are completed. If you have had a confirmed or suspected case, we recommend our fogging sanitizing services, which include fogging the duct system and work areas. We follow that with our standard preventative sanitizing protocols and also a second fogging.
Our OSHA certified professionals will arrive at your business to perform sanitizing services wearing proper safety gear, including PPE and respirator masks, as advised by the CDC and other experts. We schedule services after normal business hours. If your entire staff is working remotely, we can schedule during the day. If you are keeping your business operations going, we will develop a schedule for re-treatments since there is always the potential for re-exposure when people are coming in and out each day. Since our sanitizing products do not leave a chemical footprint, they can be done at close of business, allowing people to return several hours later.
If you have questions about our sanitizing services for your Denver, North Carolina business, don't hesitate to reach out to us.
FAQs About Our Sanitizing Services
These days, keeping your property clean and sanitized is more important than it has ever been. Fortunately, our team at AdvantaClean of Lake Norman, Hickory and Gastonia has the right experience to provide effective, reliable sanitizing services that will help you prevent the spread of disease in your facility and keep your team and customers safe. Below, we will answer some of our most frequently received questions about our sanitizing services.
What do your sanitizing services involve?
To sanitize your building, our team will first clean all horizontal surfaces and common touchpoints such as keyboards, doorknobs, and the handles of plumbing fixtures. We will follow up this mechanical cleaning with sanitization to kill bacteria or viruses that may still be present, using an EPA-approved disinfectant and a microfiber cloth to do the most thorough job. This service is designed for buildings with no prior exposure to viruses.
How do you sanitize buildings that have been exposed to a virus?
If your building has been exposed to the latest contagious virus, we will first fog the area with an EPA-approved disinfectant. This additional sanitizing service will force airborne particles and pathogens to settle on flat surfaces, which means they will be wiped away when we proceed with all the measures described above.
How long do the results of your sanitizing services last?
The results of our sanitizing services last only as long as the building remains empty—once the building has activity again, there is a possibility of re-exposure. Our team can schedule recurring sanitization procedures to help you minimize risk, but you should always exercise caution.
---
At AdvantaClean of Lake Norman, Hickory and Gastonia, we offer sanitizing services in Alexis, Belmont, Bessemer City, Catawba, Cherryville, Claremont, Connelly Springs, Conover, Cramerton, Crouse, Dallas, Denver, Drexel, Gastonia, Glen Alpine, Granite Falls, Hickory, High Shoals, Hildebran, Hudson, Icard, Iron Station, Lincolnton, Lowell, Maiden, McAdenville, Morganton, Mount Holly, Newton, Rhodhiss, Rutherford College, Sherrills Ford, Stanley, Terrell, Valdese, Vale, Westport, and Waco, North Carolina.