Air duct cleaning can improve indoor air quality and keep you from having to dust so frequently.
Many people struggle with coming down with an illness after air travel because germs can spread easily in the confined space of an airplane. Did you know that the same can be true of your home? Today's homes have far better insulation than they did in the past and these measures for energy efficiency have a downside of trapping the air inside your home, recycling it over and over again through the HVAC system. If the filters and air ducts are contaminated, your indoor air quality will be diminished and that can make it difficult to stay healthy. At AdvantaClean of Lake Norman, Hickory and Gastonia, we offer air duct cleaning that can make a big difference with indoor air quality, as well as offer protection for your HVAC system which doesn't handle those small particles very effectively.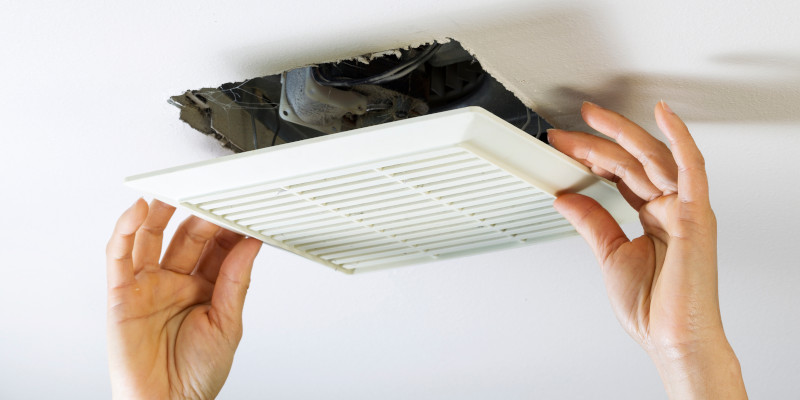 Every home is different when it comes to how often air duct cleaning should be conducted. Your Hickory, North Carolina home may do fine with every 3 to 5 years, whereas another may need it annually. Factors such as how often you leave doors and windows open, whether there is a lot of pollen or dust in your area, how diligent you are with replacing air filters, whether the ductwork is properly sealed to keep rodents and pests out of it, and other considerations all come into play. If you notice that you are dusting more often than usual or that your family has been ill more often, it can be a sign that it is time to have air duct cleaning done. Feel free to contact us to have your ducts inspected if you want peace of mind to know that you've done everything you can to provide superior indoor air quality.
If you would like to know more about our air duct cleaning service and other indoor air quality solutions, don't hesitate to reach out to us.
FAQs About Air Duct Cleaning
At AdvantaClean of Lake Norman, Hickory and Gastonia, we understand that many people do not know what air duct cleaning is and why it is important. We have found that our customers generally have several questions about this service, so we thought we would share a few of the most common ones with you:
How often should air duct cleaning be done?
Generally speaking, annually or every other year is sufficient for most Hickory, North Carolina households. However, some factors necessitate more frequent air duct cleaning visits. Examples include households with pets, frequently leaving the windows open, uncontrolled humidity, smoking in the home, unresolved pest and rodent issues, and a desire for optimal indoor air quality due to family members with respiratory conditions.
What kinds of debris can you remove with air duct cleaning?
It might surprise you how many undesirable contaminants can end up in your home's ductwork! Every home is different, but you can rest assured that we will obliterate whatever is there. Our air duct cleaning is effective for dust, dander, cobwebs, mouse droppings, insects (dead and alive!), mouse nesting materials, tobacco smoke film, cooking grease film, grime, and more.
Besides improved indoor air quality, why should I have air duct cleaning done regularly?
You do not want to breathe in the contaminants circulated by your HVAC system, but your HVAC system doesn't like them either! Being proactive with air duct cleaning is an essential maintenance task to prevent premature HVAC system failure and reduce repair visits and expenses.
---
At AdvantaClean of Lake Norman, Hickory and Gastonia, we offer air duct cleaning services in Alexis, Belmont, Bessemer City, Catawba, Cherryville, Claremont, Connelly Springs, Conover, Cramerton, Crouse, Dallas, Denver, Drexel, Gastonia, Glen Alpine, Granite Falls, Hickory, High Shoals, Hildebran, Hudson, Icard, Iron Station, Lincolnton, Lowell, Maiden, McAdenville, Morganton, Mount Holly, Newton, Rhodhiss, Rutherford College, Sherrills Ford, Stanley, Terrell, Valdese, Vale, Westport, and Waco, North Carolina.